Tenee' Hart is an 'unconventional' fiber sculpture artist pursuing themes of feminism that delve into topics of beauty, anatomy, and injustices of women. Material usage throughout her practice is critical due to their innate history and meanings. Hart hails from Virginia, where she was born and raised. She received her Bachelor of Arts degree from the University of Mary Washington in 2011. Later, Hart pursued and currently holds a Masters of Fine Arts degree from Florida State University, where she has been teaching, at the college level, since 2014. She enjoys dinosaurs, radical feminism, glitter, stickers, fur babies, and everything that is the 80's!
Sitting at my grandmother's feet, the thunderous roar of the sewing machine would cease with a sudden clank of a lever falling into place, the sound of the unraveling spool, led to the severing of this single tie. Excess would be snipped away, and with each pass of the metal edges, the pile would grow larger. I was lured to these remnants sinking into the carpeted floor, their frayed edges and abstract bodies. Making something out of this rubble was my mission, knotting ragged ends together and wrapping the whole bouquet of mishmash with, what felt like, miles of unwanted thread. What I didn't realize at the age of three, was that I would be forever imprinted by this experience.
The pairing of aesthetic beauty with topics that shock, entice, or disturb serve as staples in my work. The woman as creator, woman as the oppressed and the self perception of the woman are just some of the themes explored throughout my work. The pairing of these topics with formal aesthetics can, in turn, make these subjects more approachable. In a way, I am attempting to attract my viewers with formal aesthetics by beautifying the grotesque, unjust, and bizarre. I believe this visual attractiveness of my work lulls the audience into a false sense of security so that they can then be informed by the work.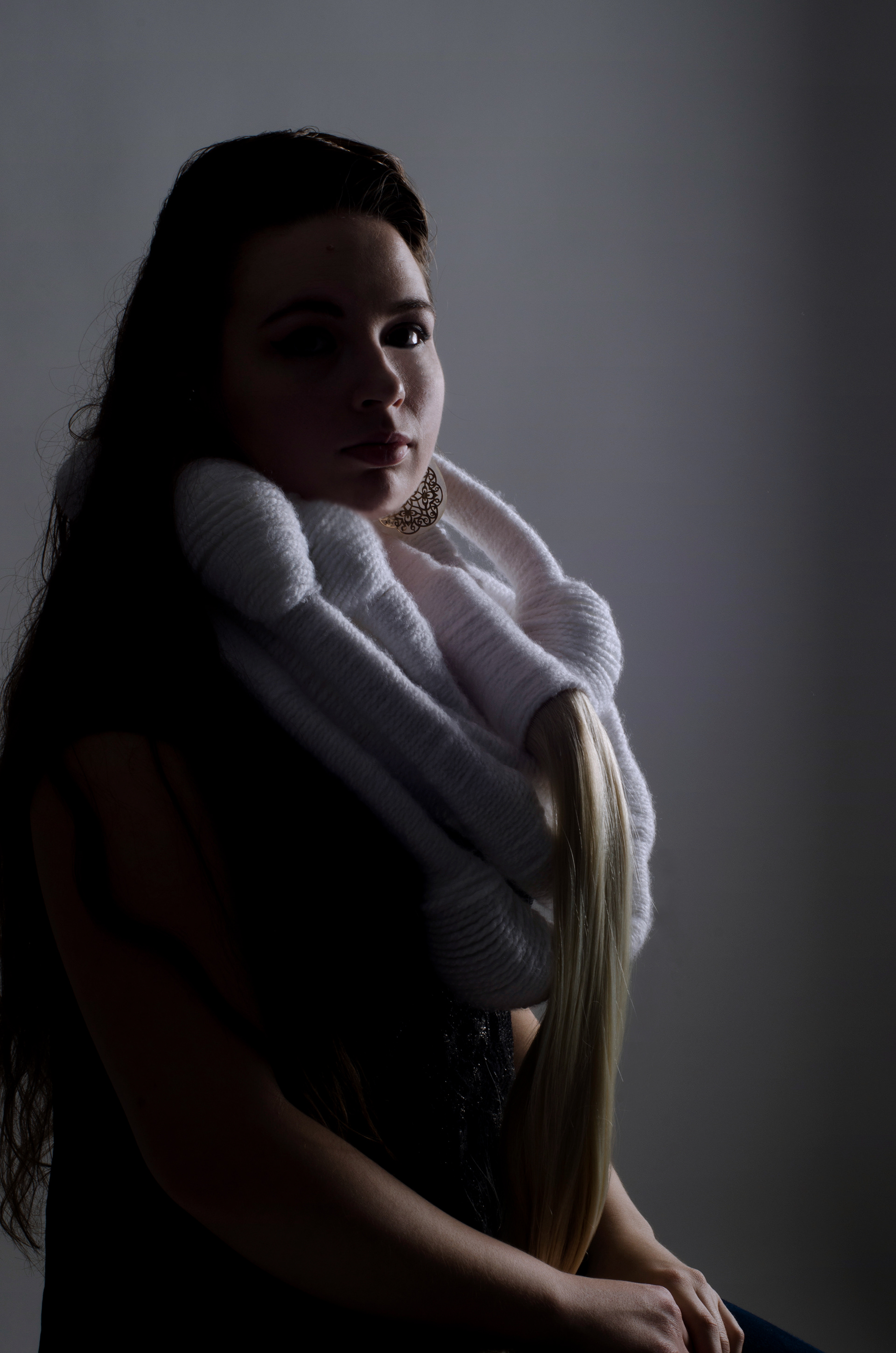 Have a question? Ask away... 
Just fill out the contact form below or email me directly. 
Thank you for taking the time to contact me! I will respond to your message as soon as I possibly can.